Medieval Electronic Multimedia Organization (MEMO) has begun work on The UNICORN Cloud Conference.  There are several stages to the development of this facility, the first of which has been completed: establishing free online access for certain sessions already happening on-land with cooperating conferences.  Scholars unable to participate on-land or who would like to continue discussion online may use this online facility for free.
---
MEMO has organized sessions

for the following conferences:
International Congress on Medieval Studies
(The Medieval Institute, Western Michigan University)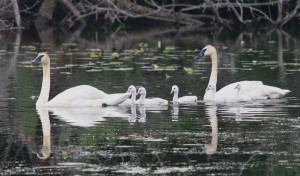 2016 Sessions and Events
Thursday—May 12, 2016—1:30pm—Bernhard 208
Revisiting Daventry or King's Quest for Teaching Guests: A Pedagogical Video Game Workshop
Organizer: Carol L. Robinson, Kent State University—Trumbull
Presider: Brent Addison Moberly, Indiana Univ.—Bloomington

A workshop with Kevin A. Moberly, Old Dominion Univ., Jessica Dambruch, Old Dominion Univ.; Peter Byrne, Kent State Univ.—Trumbull; and John McLaughlin, East Stroudsburg Univ.
Thursday—May 12, 2016—3:30pm—Bernhard 208
Digitally Teaching the Middle Ages: Case Studies (A Poster Session)
Organizer: Carol L. Robinson, Kent State University—Trumbull
Presider:Pamela Clements, Siena College

Teaching with King's Quest Part I (Kevin A. Moberly, Old Dominion Univ.)
Teaching with King's Quest Part II (Jessica Dambruch, Old Dominion Unv.)
Game Theories and Teaching Medieval Literature (John McLaughlin, East Stroudsburg Univ.)
Teaching with Lord of the Rings Online (Carol L. Robinson, Kent State Univ.—Trumbull)
Role-Playing Games and the Multimedia Wife of Bath Project (Daniel-Raymond Nadon, Kent State Univ.)
Saturday—May 14, 2016—Noon—Fetzer 2016
Business Meeting and Reception with Cash Bar
2015
2014
2013
2012
2011
2010

2009

2008
2007
2006
2005
2004
2003
2002
---
International Conference on Medievalism
(Various Locations)
2015, 2014, 2013, 2012, 2009, 2008, 2007, 2006
---
Convivium
(Siena College)
2005, 2003